The coronavirus is a great subject when it comes to talking about both fear and death. Currently, it is the lead topic in the news and also the number one trending subject on YouTube. Most of the information you will find is largely scientific rambling or fear and hype being promoted as news.
At GoGracefully we are always trying to find wisdom in subjects that other people accept as a grim reality, just like death. This gave us the idea to ask the kids how they feel about a pandemic and the prospect of dying from a virus. Their answers may surprise you!
"Except you become as a little child, you shall not enter the kingdom."

The Urantia Book 196:0.12
We created a short video in which we obtained a perspective on the coronavirus through the minds of a 12-year old, a 10-year old, and a 7-year old. These children are somewhat unique in that they do not watch any TV and receive very little screen time as part of their education. Their understanding of fractions is also enlightening. You can watch that video here: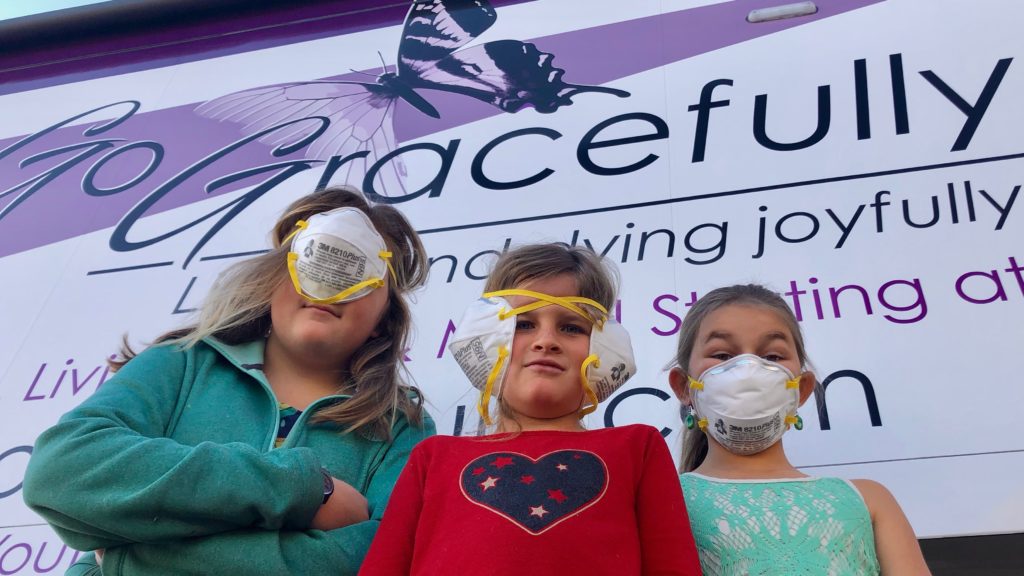 Perspectives On Fractions
In essence the children found the subject of the coronavirus somewhat ridiculous. The idea that less than one hundred deaths in relation to almost 8 billion people on earth was enough evidence for them to exhibit no signs of worry. Additionally, when the kids were asked about the prospect of dying from this disease, they again showed no signs of fear or anxiety. As a matter of fact, they cited their faith in God and their trust in life eternal as the very essence of their strength.
This idea has inspired us to create an ongoing playlist of videos to capture the wisdom of children. To learn more about these kids, click here and scroll down to the Whippersnappers.