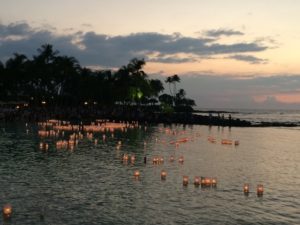 On November 3-5 the North Hawaii Hospice hosted the first ever death doula training in Hawaii. GoGracefully had the pleasure to help facilitate this event.
There were fifteen participants over a three day intensive workshop. The training included many exercises to develop skills associated with being present for dying people. There were also many practical aspects for serving the dying taught. Subject matter ranged from recognizing signs at the end of life to providing comfort for both the patient and the caregiver.
The new trainees created their own end of life plans, completed hands on patient care hours, and will attend continuing education classes. Any death doula training will address how the last days can look.
GoGracefully.com Joins The Effort
To compensate for this unmet need that exists in our modern world, GoGracefully has created a more extensive training program. We aim to train thousands of GoGracefully Guides. Our program focuses on the critical aspects of material, emotional, and spiritual support. We address both the dying person and their loved ones using a holistic approach.
This is an ongoing and intensive training that involves working alongside a Gogracefully Master Guide. Trainees will learn to provide non-medical support for all dying people. Wow, that is learning how to support everyone! Creating support for the emotional and psychological aspects of death is a vast subject. To view more details about this program, click here.
For those interested in discovering the difference between end of life planning and estate planning here is a brief video to help you. We also have another video to help you address five important things to know if you are dying, and WE ARE ALL DYING!